Jacober Interiors is a small personalised interior design consultancy in Erlenbach working with private clients throughout the Zurich area.  We work with many British brands, some well-known and some smaller artisanal companies, bringing you a unique and bespoke interior design.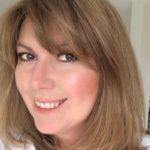 Founded by Amanda Jacober a who worked as a sales and marketing manager in the fashion industry for over 15 years. Working with buyers from Harrods, Selfridges and many leading fashion retailers across the UK and Ireland.  Relocating from London in 2009 with her Swiss husband and young family she understands the challenges and problems to be encountered.
Having a life long interest in Interiors, and combining her knowledge of the fashion industry with training at the world respected KLC School of Interior Design in London,  Amanda launched Jacober Interiors in 2018.   The company focuses on working with the ex-pat community to bring a fresh, unique and stress-free approach to interior design and decoration.